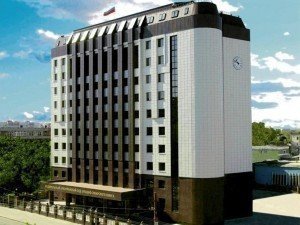 According to the article 24 of the Federal constitutional law "About Arbitration Courts in the Russian Federation" arbitration courts of districts are courts on check in cassation instance of legality of the judicial acts which have entered validity of arbitration courts of subjects of the Russian Federation and arbitration appellate courts.

In July, 1995 according to the above law and the resolution of Plenum of the Supreme Arbitration Court of the Russian Federation of July 3, 1995 No. 26 "About the statement of permanent residences of federal arbitration courts of districts" a place of the stay of West-Siberian Commercial Court was approved in the city of Tyumen.

West-Siberian Commercial Court carries out verification of the judicial acts adopted by arbitration courts of the Altai Republic, the Altai region, the Kemerovo region, the Novosibirsk region, the Omsk region, the Tomsk region, the Tyumen region, the Khanty-Mansi Autonomous Area, the Yamalo-Nenets Autonomous Area, and judicial acts of the arbitration appellate courts formed in this judicial district (The Seventh and Eighth arbitration appellate courts).

Moreover, West-Siberian Commercial Court considers statements for award of compensation for violation of the right for legal proceedings in reasonable time or the rights for performance of the judicial act in reasonable time as court of the first instance.
The chairman of West-Siberian Commercial Court Vladislav Ivanov is appointed by the decree of the President of the Russian Federation of 01.12.2012 No. 1580 "On the appointments of arbitration courts judges". Vladislav Ivanov headed earlier the Arbitration Court of the Republic of Buryatia.

Now West-Siberian Commercial Court works as a part of 43 judges. 6 of them have academic degrees.

---